Come discover the best street tacos in San Antonio, a city where classic and creative flavors mix to create an unforgettable culinary experience.
Are you ready for this taco odyssey, featuring street tacos, puffy-style snacks, breakfast bites and vegan alternatives? Let's jump right in as we explore all that San Antonio has to offer!
We'll guide your journey through some of the best spots around town serving authentic Mexican street eats. Have you ever tried puffys before? Or maybe it's time to sample traditional morning meals reimagined into tasty tortilla wraps.
Plus don't forget about our variety of vegetarian options perfect for all diners looking to indulge without meat! Get ready – You won't regret joining us on this exciting adventure in search of unique Texas Tacos!
Short Summary
Discover delicious street tacos in San Antonio, from traditional to innovative fusion flavors

Enjoy classic puffy tacos or vegan/vegetarian options for a unique experience

Visit top spots like Taquitos West Ave, Tacos El Regio and Con Huevos Tacos for the best taco cravings!
San Antonio's Top Street Tacos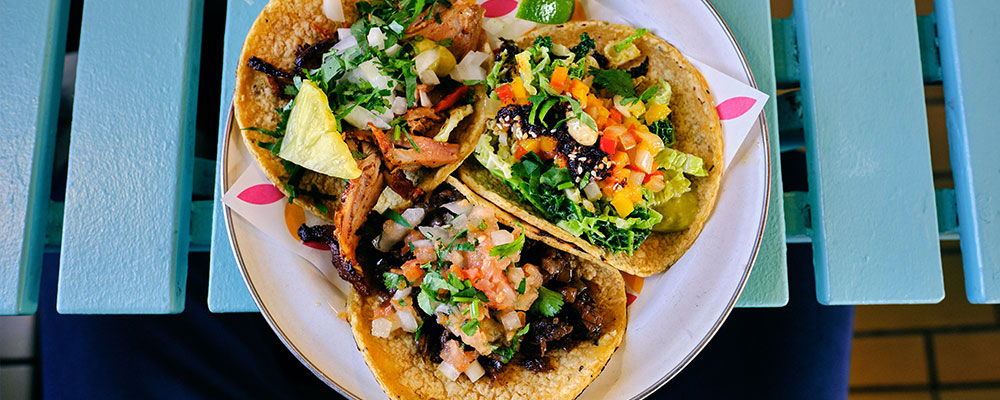 When it comes to street tacos in San Antonio, Taquitos West Ave, Tacos El Regio and Taqueria Datapoint are some of the city's go-to spots for mouthwatering meals. What makes these eateries stand out is their passion for upholding tradition while also providing an unforgettable taco experience.
From authentic al pastor at Taquitos West Ave to flavorful asada tacos from El Regio, they offer top quality flavors through freshly made tortillas combined with delicious meats and veggies. These places provide some of the best tacos you'll ever have!
And if that isn't enough, all three establishments take pride in how simple yet scrumptious their food can be, thanks to high end ingredients blended together just right, making them popular amongst seasoned aficionados but accessible even to newcomers alike.
With so much variety on offer between the three highly reputable stores, your taste buds will always remain happy when seeking a delectable meal or snack time treat!
Taquitos West Ave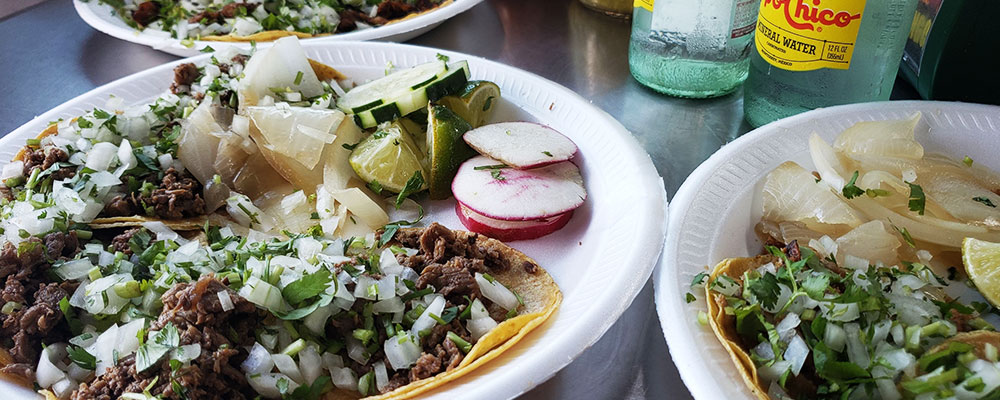 Taquitos West Avenue is a highly-rated taco spot in San Antonio that has become renowned for its fantastic mini tacos. Particularly loved by local residents, their al pastor tacos come with zesty homemade salsa to provide an extra punch of flavor.
When dining at Taquitos West, you'll find the menu filled only with tacos and drinks. Such as onions and cilantro which are included on each one, or extras like grilled onions, sliced radishes and cucumbers if preferred.
Breakfast meal lovers flock here daily looking for the special breakfast offering – plus other lunch options – alongside regular customers who opt for these delicious treats from open until close! Don't miss out on trying their signature specialty breakfast tacos either – they're really something else!
Tacos El Regio
Located in downtown San Antonio on St. Mary's Street and Nacogdoches, Tacos El Regio is the perfect spot to satisfy your late-night taco craving with its tasty mini or regular asada tacos and tostadas along with side dishes of charro beans and elote-style corn in a cup.
This beloved food truck stays open until late offering an ideal snack option for San Antonians looking for that ultimate Taco Fix! Stop by their location today for authentic street Mexican cuisine made just right at this Tex Mex haven called Tacos El Regio.
Taqueria Datapoint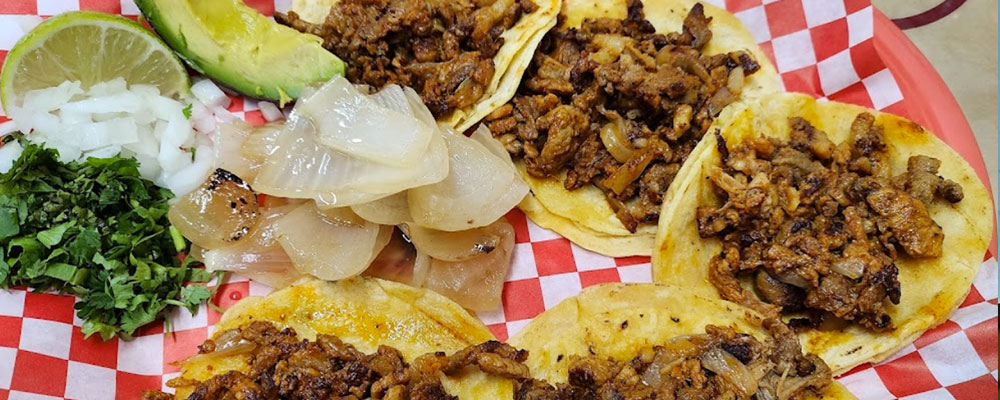 Visitors to Taqueria Datapoint will find themselves surrounded by delicious tacos. On the menu are five types of fillings, including Tripa, Lengua, Barbacoa and Carnitas as well as Pastor. All serve up simple yet flavorful tacos that make for a perfect late night snack.
Diners can choose from an assortment of mini taquitos where they may pick their own meat or mix-and-match – so don't be afraid to experiment with combinations! The result is sure to be something truly satisfying for taco lovers everywhere at this must visit spot in town.
Taqueria Datapoint serves all sorts of tasty dishes too: filling plates topped off with generous portions of your favorite type—be it tripas, lenguas, barbacao, carnitas, pastor—guaranteed you won't leave feeling empty handed (or hungry). So what better way could there possibly be than enjoying these flavorsome delicacies while spending time here?
For those looking for some unique street eats – head over now before its gone! Taste why people have been raving about Tacqueria Datapont and try out one (or more!) delectable combination(s) today!
Puffy Tacos: A San Antonio Staple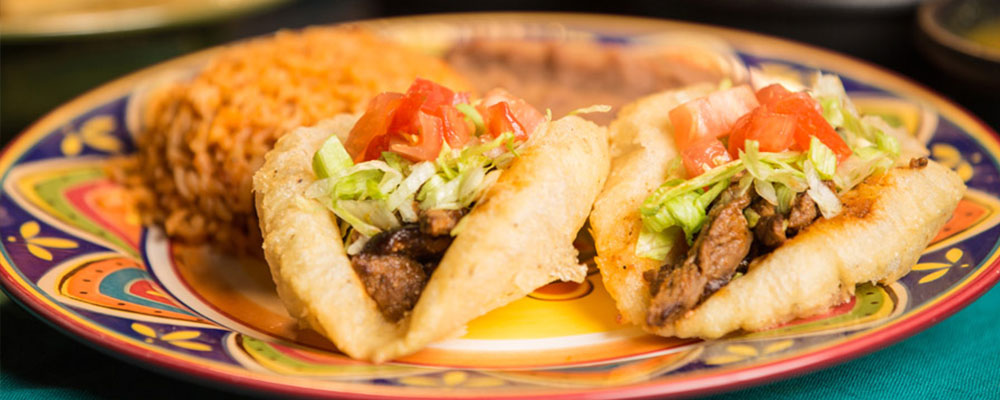 In San Antonio, puffy tacos have earned a special place in the hearts of locals. These deep-fried delectables stuffed with ground beef and cheddar cheese are considered classic Tex Mex cuisine that can be sampled at iconic spots such as Ray's Drive Inn or Henry's Puffy Tacos.
But what makes them so beloved? It could be their crispy exterior alongside chewy insides, filled with delightful ingredients like lettuce for extra crunch. For anyone wanting to try some of the best tacos around, look no than these legendary puffy ones from San Antonio!
Henry's Puffy Tacos
Henry's Puffy Tacos has been a beloved destination of San Antonio residents for years. Here, they serve up delicious tacos with various fillings such as picadillo, chicken or beef fajita and carne guisada in deep-fried taco shells that are accompanied by housemade charro beans.
A great spot to bring the whole family together, Henry's also offers takeout orders online too! Don't miss their signature ground beef filling – it perfectly complements the crispiness of these puffy tacos that will leave your mouth watering each time you visit again!
Ray's Drive Inn
Ray's Drive Inn is a historical restaurant in San Antonio, Texas that has been serving up delicious puffy tacos since the 1950's.
Patrons can pull into this classic drive-in and enjoy their meal from inside their car – ordering all sorts of fillings like refried beans, ground taco meat, shrimp or chicken fajitas to stuff the tasty Mexican delicacy.
A visit to Ray's provides visitors with an opportunity to enjoy both nostalgia and some truly delectable tacos at once!
Breakfast Taco Hotspots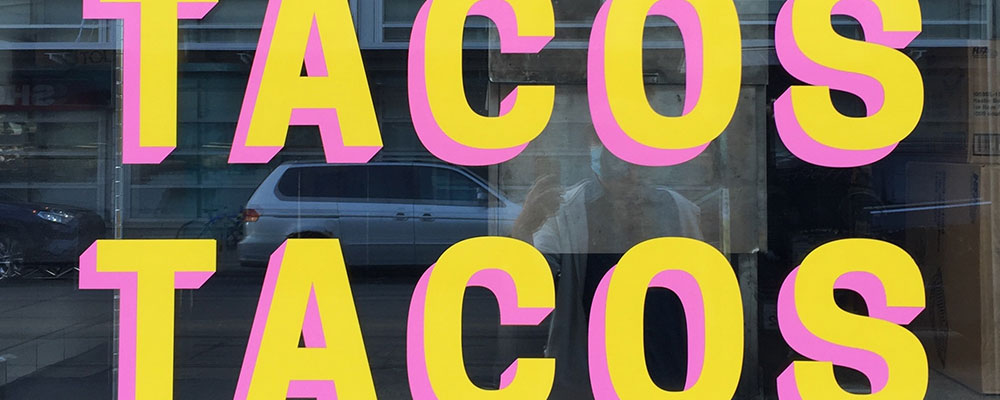 If you're in San Antonio, tasting the city's iconic breakfast tacos should be at the top of your list! Locations such as The Original Donut Shop and Con Huevos Tacos have become well-known for their homemade tortillas and delectable fillings.
A truly scrumptious way to kick off any morning, these places are a must when it comes to experiencing all that San Antonio has to offer.
So let's take an even closer look into these beloved hotspots serving up delicious breakfast tacos!
Original Donut Shop
Heading to the Original Donut Shop in San Antonio is an absolute must if you're a fan of breakfast tacos. Here, guests can indulge in carne guisada and bean and cheese that are freshly prepared with warm tortillas, all served alongside delectable donuts! Such a unique fusion has made this place quite popular among local residents as well as those from out of town.
For added convenience, folks also have the option to pre-order online beforehand, which means no waiting on lines when you need your morning fix! Clearly there's something special about indulging upon succulent breakfast tacos at The Original Donut Shop, seeing how it continues to be so beloved by visitors and locals alike within San Antonio.
Con Huevos Tacos
Located in San Antonio, Con Huevos is a boutique hotel. Tacos is the perfect spot to get your breakfast taco fix. Their homemade flour tortillas are brimming with classic fillings like eggs, chorizo bacon and carne guisada that will satisfy any craving for tacos.
If you're looking to switch things up a bit or just try something new – don't worry! The wide array of options on their menu make sure there's something everyone can enjoy at this beloved eatery. It might even become one of your favorite spots for enjoying delicious morning fare.
Innovative Taco Spots
San Antonio has a diverse array of taco restaurants, ranging from traditional spots to those that are taking this cuisine in new directions.
Tacos and Chelas Mexican Kitchen and the Milpa Taco Truck stand out as two places where diners can sample inventive fusion tacos or creative spins on classic recipes.
These innovative establishments reflect San Antonio's vibrant culinary scene perfectly by offering unique flavor combinations along with fresh takes on favorite dishes.
So if you want to explore the very best that taco culture has to offer, these locations should be top of your list!
Tacos and Chelas Mexican Kitchen
Tacos and Chelas Mexican Kitchen is a must-visit spot for taco lovers looking to experience the best of San Antonio's tex-mex offerings.
Here they serve up incredible birria tacos alongside more inventive recipes like asada fries and creamy shrimp tacos, all made with high quality ingredients. Be sure to sample their fusion dishes if you have the chance – Tacos & Chelas provides an excellent take on classic cuisine!
Visit Tacos and Chelas Mexican Kitchen
Milpa Taco Truck
Head to San Antonio for some great tacos from Milpa Taco Truck! This food truck is quickly gaining a reputation as one of the best new taco places in Texas due to its creative fusion dishes.
You can get classic favorites like carne asada, carnitas and chorizo plus exciting versions like their Arebes taco with Mexican-Mediterranean flavors. Stop by this popular spot when you're looking for something fresh and unique – it's worth checking out!
Vegetarian and Vegan Taco Options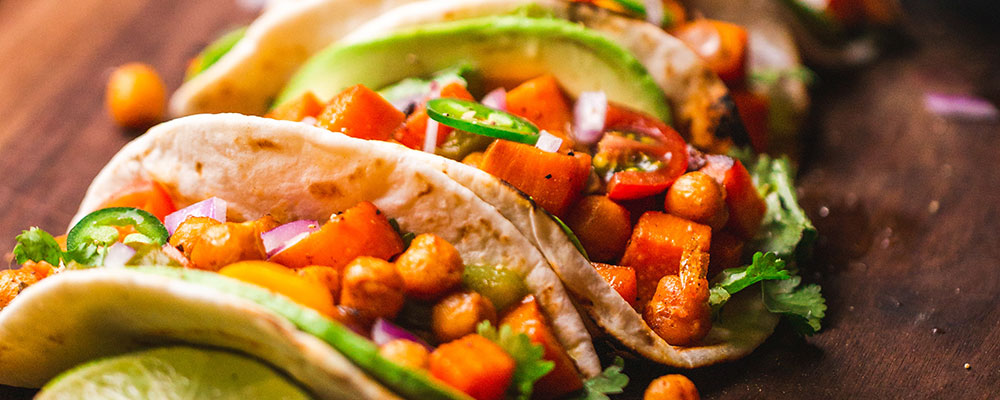 San Antonio's selection of vegetarian and vegan tacos is nothing short of impressive. Viva Vegeria and Tlahco Mexican Kitchen serve tasty plant-based options that are sure to satisfy even the most ardent meat eaters.
Whether you follow a strict diet or just want to explore something new, these restaurants have delicious treats for everyone! From savory puffy tacos featuring all sorts of vegan fillings, there's no need to compromise when it comes to flavor here either. Anyone can enjoy exciting meals with plenty of health benefits too. So let us take a closer look at these wonderful taco spots offering veg/vegan alternatives!
Viva Vegeria
Those searching for vegan Mexican food in San Antonio can find a great option at Viva Vegeria. This exceptional eatery provides plant-based dishes ranging from tacos and enchiladas to flautas and nachos.
Whether you're already a dedicated vegan or just want something different, this restaurant has flavorful options that will tantalize your taste buds with creative ingredients. The mushroom chicharron street tacos are particularly noteworthy.
They exemplify how tasty traditional cuisine can be, even when it's made entirely free of animal products. With these selections, Viva Vegeria demonstrates that classic recipes don't have to include meat!
Tlahco Mexican Kitchen
For those seeking a delicious taco experience in San Antonio, Tlahco Mexican Kitchen is the place to go. With two locations open for breakfast, lunch and dinner, this restaurant has become hugely popular amongst vegetarians and vegans as they offer five protein options with vegetarian choices.
On their extensive menu you will find traditional dishes alongside plant-based alternatives meaning everyone can be accommodated here whatever their dietary preference or taste may be! So make sure to visit Tlahco Mexican Kitchen next time your craving an amazing meatless taco dish!
Summary
San Antonio provides an exciting range of tacos for everyone, from traditional street varieties to imaginative fusions and even vegan choices. People both familiar with the city as well as visitors should not miss out on experiencing its top taco spots – it can be a truly remarkable journey that will expand one's appreciation for this tasty dish!
So next time you are in San Antonio, take part in your own taco experience by sampling all there is to offer and uncovering new flavors along the way. After all, life is too short not to enjoy these delicious tacos!
Looking for other good eats? Check out our other San Antonio Foodie Spots!
Frequently Asked Questions
What are some popular street taco spots in San Antonio?
In San Antonio, you'll find three must-visit spots for tacos and taquitos. Taquitos West. Ave is a great option, Tacos El Regio offers delicious taco varieties, and don't forget to check out the street offerings of Taqueria Datapoint!
Where can I find authentic puffy tacos in San Antonio?
When it comes to tacos in San Antonio, two of the top spots are Henry's Puffy Tacos and Ray's Drive Inn. These eateries serve some of the best puffy tacos you'll find anywhere in this city!
What are some of the best breakfast taco spots in San Antonio?
Head to San Antonio for scrumptious breakfast tacos available at The Original Donut Shop & Con Huevos Tacos. Here you can find the perfect taco combination for a delicious start to your day!
Are there any innovative taco spots in San Antonio?
San Antonio has two establishments that are serving up an innovative twist on tacos: Tacos and Chelas Mexican Kitchen and the Milpa Taco Truck. They have fused traditional recipes with modern flavors to create mouthwatering dishes for locals to enjoy.
Where can I find vegetarian and vegan taco options in San Antonio?
In San Antonio, for vegetarian and vegan tacos, be sure to check out Viva Vegeria or Tlahco Mexican Kitchen! These two spots will certainly provide a satisfying experience when you're looking for meat-free taco options.
Get our latest foodie adventure, straight to your inbox!
Join the growing number of foodies
By submitting above, you agree to our privacy policy.