If you're looking for some of the best food at the pearl in San Antonio for foodies to savor and indulge, you've come to the right place.
From upscale restaurants serving exquisite dishes, to the more casual eateries that make this area special – discover why it's one of the best places in town when you explore its many delightful eats!
Whether you're after international flavors or unforgettable desserts, there are plenty of options here just waiting to be enjoyed by all who visit. Be sure your next gastronomic adventure starts at the Pearl District – fine dining experiences await with some of the city's top restaurants!
Short Summary
Experience a culinary journey through the Pearl District in San Antonio, TX with Southern flavors at Southerleigh Fine Food & Brewery and creations from the Culinary Institute of America.

Indulge your sweet tooth with pastries from Bakery Lorraine or artisanal ice cream from Lick Honest Ice Creams.

Enjoy international flavors, casual bites, wines and cheese boards at Down on Grayson, High Street Wine Co., Botika and more!
A Culinary Journey through the Pearl District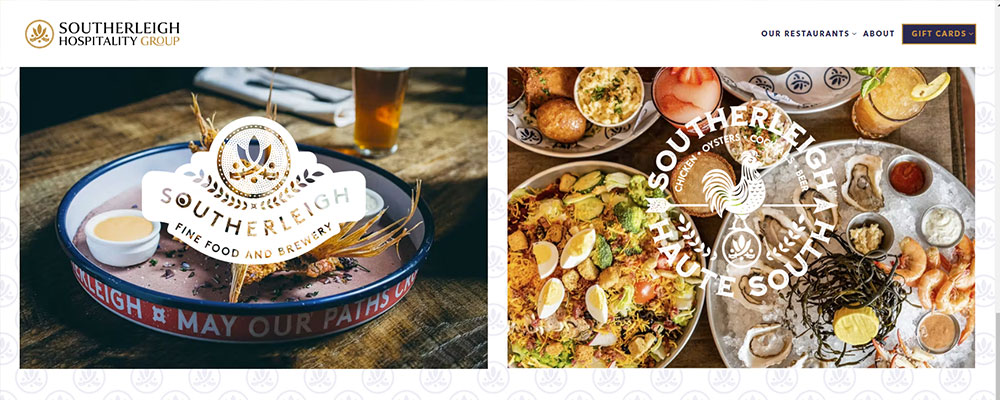 The Pearl District is renowned for its amazing food options, as there's something to please every taste.
Southerleigh Fine Food & Brewery has all the Southern-style dishes that locals love, and at The Culinary Institute of America's Savor restaurant you can find truly innovative cuisine.
Historically home to the acclaimed Pearl Brewery brewing company, today it stands transformed into a 22 acre property with apartments, hotels and shops to restaurants.
Creating an inviting atmosphere full of life and flavor where visitors are sure to never experience dullness or boredom while exploring this district packed with delicious surprises waiting around each corner.
Southerleigh Fine Food & Brewery
Southerleigh Fine Food & Brewery, located in the historic Pearl Brewhouse, makes for a special dining experience.
This restaurant serves up classic Southern food such as redfish from The Gulf, fried chicken dishes along with delicious wood-fired pretzels that will keep you coming back!
Plus there is something for everyone's taste: enjoy craft beer on tap or indulge in fine wine selections together with tasty cocktails and mocktails too.
So why not treat yourself to this fantastic night out? Enjoy great food at the Historic Pearl alongside exceptional beer – all guaranteed to satisfy your craving!
Culinary Institute Creations
If you want to try the top talents of students at Culinary Institute of America, be sure to head over to Savor on 200 East Grayson Street in San Antonio.
This restaurant provides a set menu that highlights their creativity and knack for cooking. With caring staff who are happy to help with whatever is needed, this will definitely become an unforgettable dining experience!
At Savor, there's something delicious for every preference, from light salads to satisfying main dishes, so plan your visit according if their school schedule allows it.
Dive into culinary arts marveling at masterpieces by pupils of Culinary Institute located in San Antonio TX 78215 prepared here at st san antonio tx grayson street.
Visit Savor The Culinary Institute of America
Food Hall Delights
Located in the Pearl, The Bottling Department Food Hall is the perfect place to enjoy a relaxed and delicious dining experience.
Enjoy Caribbean street food at Mi Roti, Mexican comfort cuisine from Chilaquil or head over to Fletchers for some classic Texas Akaushi beef hotdogs inspired by flavors of coastal Texas. There's something here that everyone can get behind!
For those looking for a quick meal with plenty of outdoor seating options available within its green spaces, this should be your go-to destination.
Especially if you're headed down to Mi Roti. Their amazing selection of wrap bowls as well as sauces and accompaniments will leave you satisfied while don't forget about coconut cornbread pudding when it's time for dessert!
Whatever option chosen, there is no way anyone won't want to come back soon after trying out what the Bottling Department has to offer in terms of delicious food offerings without breaking the bank either!
Visit The Foot Hall at Bottling Department
Unforgettable Desserts at the Pearl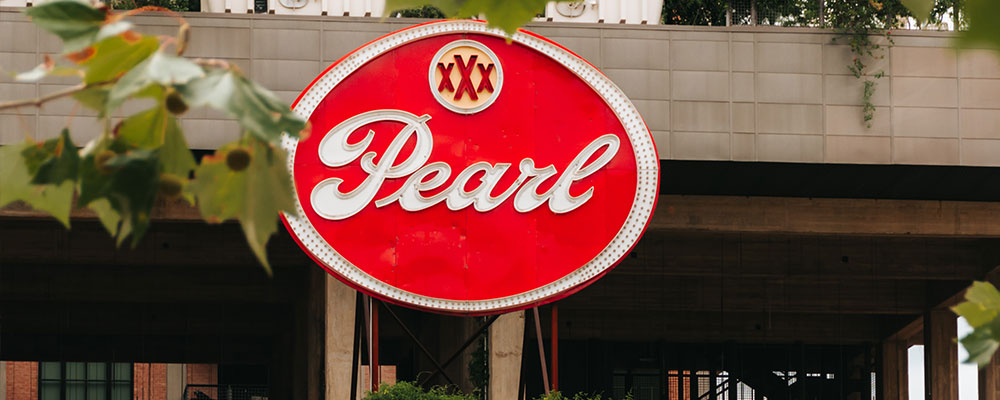 When you're in the Pearl District, make sure to leave some space for dessert! You can find many delicious treats here. From Bakery Lorraine's beautiful pastries and Lick Honest Ice Creams' artisanal ice cream selection to Full Goods Diner's homemade brunch specialties. There is something sugary here for everyone, no matter if you prefer delicate pastries or creamy scoops of ice cream.
So remember not only your main courses while visiting this wonderful area – don't forget a sweet ending as well and dive into all that the Pearl District has to offer when it comes to dessert!
Bakery Lorraine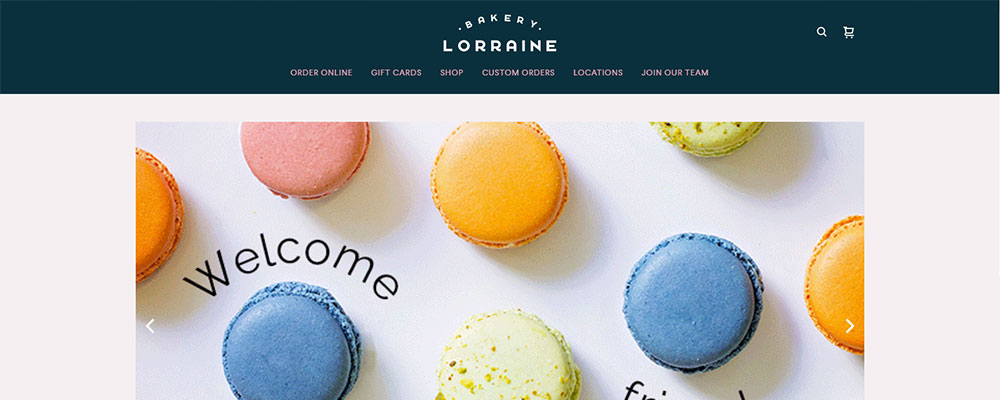 Bakery Lorraine is a renowned bakery located in the center of the Pearl District and they have plenty of goodies to choose from.
From their famed kouign-amann treats to handmade pop tarts, macarons, veggie quiches with different flavors as well as croissant sandwiches and yellow corn grits – you'll be sure to find something that will satisfy your sweet cravings.
Thus, if ever you visit this district, make sure not miss out on Bakery Lorraine for an indulging experience like no other!
Visit Bakery Lorraine at the Pearl
Lick Honest Ice Creams
For an unforgettable dessert experience, come to Lick Honest Ice Creams. This artisan ice cream shop has a variety of seasonal flavors made with only the freshest locally sourced ingredients, like Mexican Vanilla, Salted Caramel and Chocolate Chili.
Plus they use milk and cream from family-owned dairy farms in Texas and Wisconsin for superior quality treats! So take your taste buds on a delicious journey with one (or two!) scoop(s) of this extraordinary ice cream—you won't regret it!
Full Goods Diner
If you're looking for a place to enjoy an all-day classic diner experience in the Pearl District, then look no further than Full Goods Diner.
With its comfortable and homely atmosphere, it is a great spot for kicking back during brunch or just grabbing something sweet after dinner.
The menu offers a wide selection of housemade pastries, breads and brunches made with local ingredients as well as unique dishes like ricotta toast paired with avocado on top of tostada's or hash brown topped with spicy carrot habanero sauce – guaranteeing that your taste buds will be more than satisfied!
Make sure not to forget about dessert, they offer items such as their popular pecan pie pop tarts along with chai donuts plus special recipe Rice Krispies treats too!
International Flavors at the Pearl District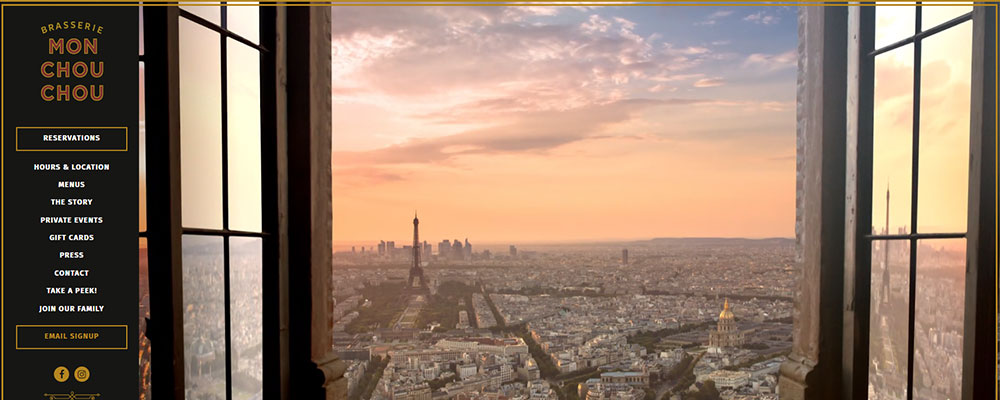 Head to the Pearl District for an international culinary experience. Choose from a wide variety of unique cuisines, such as comfort food at Brasserie Mon Chou Chou and new Asian-American fare by Best Quality Daughter. Botika serves Latin-Asian fusion dishes you won't find anywhere else!
This area offers so much more than just local cuisine – it's your gateway into flavors around the world. So don't forget to visit these top eateries in search of amazing recipes that will tantalize your taste buds!
Brasserie Mon Chou Chou
For those looking for a French experience in the city of San Antonio, Brasserie Mon Chou Chou is sure to delight. Offering classic dishes such as steak frites and roasted chicken alongside an inviting atmosphere, this restaurant serves up fine dining with comforting flavors that have attracted food aficionados from far and wide.
No matter if it's date night or dinner out with friends you seek. Brasserie Mon has something perfect for everyone, making it one of the best destinations around when it comes to enjoying true French cuisine!
Best Quality Daughter
Best Quality Daughter, located near Hotel Emma in the Pearl District, is a great spot for discovering culinary delights. They combine Chinese flavors with modern American cuisine to create something unique and unforgettable – from Mapo Hummus to Char Siu Spring Rolls, there's nothing like their Asian-American fusion offerings.
To all this deliciousness, they also craft special drinks that change colors utilizing homemade pea flower syrup as an ingredient! All of these delicious experiences await you at Best Quality Daughter, come visit and enjoy the best quality food the Pearl District has to offer!
The Foodies Taste Restaurant Review: Best Quality Daughter
Botika
Head to the Pearl District and experience a unique dining experience at Botika. From Aji de Gallina Empanadas, Potstickers to Bento lunch boxes with Brazilian items and Cebiche Caribe featuring Latin-Asian fusion flavors, you will surely find something here that tantalizes your taste buds.
The menu includes fresh seafood offerings for those looking for something special too – try out their Lomo Saltado. Thinly sliced beef shoulder accompanied by crispy wedge fries, pickled veggies along with fried plantains giving this steak frites an Asian twist!
For anyone wanting a truly extraordinary culinary encounter in San Antonio's vibrant neighborhood of the Pearl District, they should check out Botika where they can revel in its fantastic medley between Latin American cuisine fused together as one harmonious dish with Asia!
Casual Bites and Beverages in the Pearl District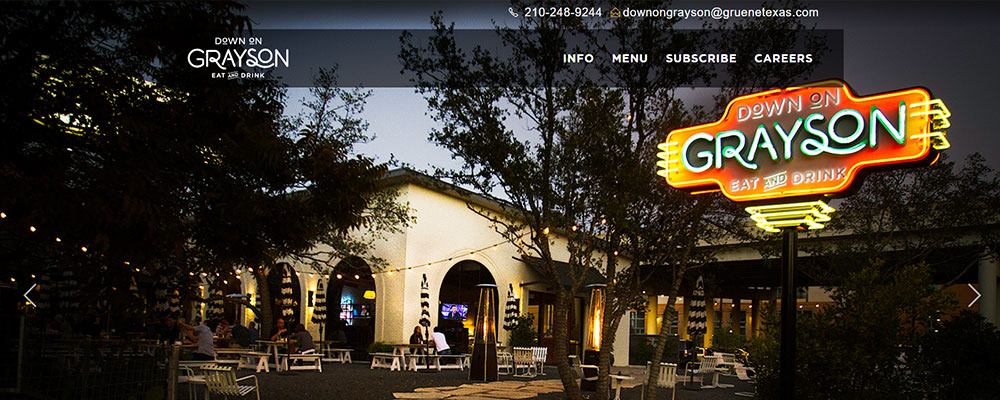 Visitors to the Pearl District can enjoy some of its delicious food and drinks in a calm setting. With options like Down on Grayson's innovative fare, High Street Wine Co.'s hand-picked wines, or Local Coffee Founders' remarkable coffee – there is something for every type of diner. From brunches with family & friends to quick meals during lunchtime – no matter what you desire, you are bound to find it within this neighborhood! So take a breather from bustling city life and explore all that the casual dining establishments located throughout the area have to offer!
Down on Grayson
Down on Grayson is situated near the Pearl and serves a variety of creative food options for its diners, including classic burgers, modern American comfort dishes, shareable plates and fresh salads. With an inviting atmosphere to match its menu choices, it makes for an ideal place to meet up with family or friends over some good eats. Whether you decide to dine in or take away your meal, Down on Grayson will leave guests feeling full and satisfied after every visit!
High Street Wine Co.
Located in the Pearl District of San Antonio, TX 78215 on 302 Pearl Parkway Suite 104 is High Street Wine Co., a renowned wine bar that serves an array of wines from across the Rio Grande Valley as well as charcuterie and cheese boards for ultimate relaxation with friends over your favorite tipple.
High Street Wine Co.'s knowledgeable staff will be able to assist you no matter if you are a master sommelier or newbie looking for something delicious. Offering bottles, glasses and flights perfect just for you! Come pay them a visit at this amazing establishment tonight and explore wonderful wines until your heart's content!
Local Coffee Founders
If you're a coffee enthusiast, head to Local Coffee Founders in the Pearl District for your fix. This much-loved cafe serves unbeatable cappuccinos and lattes that are brewed with Tag Coffee Company beans – guaranteeing great flavor every time!
No matter if you need an early morning boost or just want someplace cozy to unwind, this spot has everything necessary for top-notch enjoyment of San Antonio's famous coffee scene. Don't miss out on experiencing all that Local Coffee Founders has to offer!
Summary
The Pearl District in San Antonio provides a wide range of dining options, from high-end restaurants to casual eateries and scrumptious desserts. It is renowned for its vibrant atmosphere as well as its history, making it the perfect spot for all food lovers.
Visitors both local and foreign should take time out during their stay to explore everything that this district has to offer when it comes to culinary experiences – discover why many consider the Pearl District an absolute paradise!
Looking for other restaurants / spots in San Antonio? Check out our page "San Antonio Foodie Spots" for more.
Frequently Asked Questions
What is the Pearl District known for?
The Pearl District is renowned for its extensive selection of restaurants, featuring cuisines from a variety of cultures. There is something to please all palettes. Whether it's a casual meal or an exquisite dining experience you desire.
From Mexican dishes to Italian cuisine, the Pearl District has plenty on offer and won't disappoint your expectations. No matter what level of gastronomy you're looking for here – be it quick eats or fine-dining fare, this neighborhood offers any culinary taste imaginable!
This lively area also houses some incredible bars and pubs where guests can relax with friends while enjoying drinks served up by experienced professionals.
What kind of desserts can I find in the Pearl District?
Exploring the Pearl District presents a number of delectable dessert options. At Bakery Lorraine, Lick Honest Ice Creams and Full Goods are available. Diner you can find everything from ice cream to pastries. These eateries provide an extensive array of flavors that are sure to tantalize any sweet tooth with their specialties.
Whether it is for something conventional or distinctive, there will be something savory available in this delightful neighborhood! A trip here means spoiling yourself silly with sweets crafted specifically for your pleasure at these well-known establishments like Jewelry Lorraine and Honesty. Ice creams as well as others such as Full Goods Diner which ensures every craving is met without compromise on taste nor quality standards guaranteed by its local craftsmen's expertise.
The Pearl District offers a myriad treats filled world just waiting to be discovered – why not plan an adventure now? With all manner of deliciousness only steps away, diners have access to culinary delight seldom experienced anywhere else. Come explore today!
What are some popular dishes at Southerleigh Fine Food & Brewery?
Southerleigh Fine Food & Brewery is well-known for its crisp fried chicken, Gulf redfish that has a unique taste to it and their wood-fired pretzels – all of which make the perfect culinary combination.
What international flavors can be found in the Pearl District?
Experience the culinary scene of Portland in one place—the Pearl District. This vibrant area offers a multitude of unique flavors from all around the world, ranging from classic French dishes at Brasserie Mon Chou Chou to new Asian-American fare served up by Best Quality Daughter and Latin-Asian fusion delights offered at Botika. All are located within walking distance! Indulge your taste buds with these delicious offerings while immersing yourself in this eclectic atmosphere that makes the city so special. Enjoy some truly remarkable international cuisine alongside traditional favorites – available for you right here in the Pearl District's best restaurants!
What type of coffee does Local Coffee Founders serve?
At Local Coffee Founders, one can enjoy an expertly made cappuccino or latte while also having the opportunity to purchase freshly roasted beans from Tag Coffee Company in the same vicinity.
Get more information / directions:
Get our latest foodie adventure, straight to your inbox!
Join the growing number of foodies
By submitting above, you agree to our privacy policy.