No need to wait – explore San Antonio Southtown's best restaurants and delicious food options today! From top-notch eateries to casual cafes, this vibrant neighborhood provides a range of delectable cuisine for everyone. Embark on an amazing culinary journey filled with the area's must-try dining experiences. All just waiting for you in beautiful San Antonio!
Short Summary
Explore the culinary scene of San Antonio Southtown with top dining spots like Em's Oyster Bar, Bliss and Maverick Texas Brasserie.

Indulge in Mexican cuisine from Rosario's ComidaMex and Bar or Mixtli, Italian flavors at Battalion or Houston St hotspots plus unique eats on Commerce St.

Unwind with craft cocktails from Bar 1919 & Hola! plus sweet treats such as Boozy's Creamery + Craft ice cream & Halcyon s'mores by the San Antonio River.
Savoring Southtown: Top Dining Spots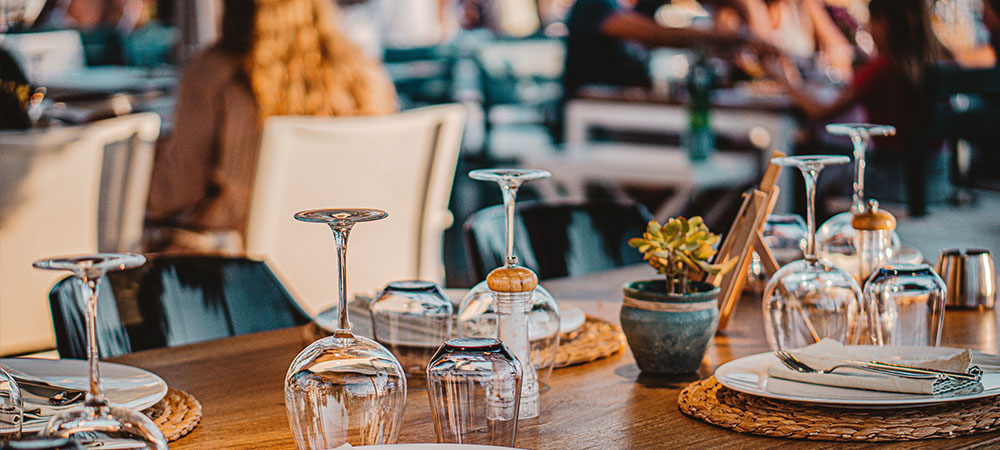 Food lovers will be in paradise when they explore the streets of Southtown. There is an impressive selection of tasty restaurants to choose from – whether it's a chic seafood spot or some upscale New American cuisine, every palate can find something delicious.
Parking spots tend to fill up quickly in this area, so you may want to walk or take public transportation if you wish to maximize your culinary experience here!
Little Em's Oyster Bar
For anyone who loves seafood, a trip to Little Em's Oyster Bar is essential. This sophisticated eatery offers up an elegant feast featuring 10 different varieties of oysters and ample champagne options. The atmosphere at the bar combines both luxury and coziness for either a romantic evening or special occasion with friends.
Whether it's date night or just hanging out with buddies, stop by Little Em's Oyster Bar for all your seafood cravings!
Fine Dining in Southtown
For an elegant dining experience, head to either Bliss or Maverick Texas Brasserie. Both these restaurants offer a regularly updated selection of seasonal cuisine and delectable wines which will make for a truly enjoyable meal out!
Found just outside downtown San Antonio, Bliss offers contemporary American-style food, think freshly caught seafood with a Texan twist. And from the popular Au Poivre Burger to the Trout Almondine and beef tenderloin dishes, there's something delightful at Maverick Texas Brasserie too – all perfect complements for their exquisite wine list.
Alamo St Eateries
If you're searching for the best food in Southtown, look no further than Alamo St. With its variety of eateries like The Good Kind, Stella Public House and Battalion to choose from, it's sure to satisfy any cravings.
Whether diners are looking for pub grub classics or farm-to-table pizza options – they'll find all this and more on Alamo Street! You can also enjoy classic Italian cuisine while strolling along this bustling street filled with delightful culinary offerings that will leave your taste buds wanting more.
A Taste of Mexico in Southtown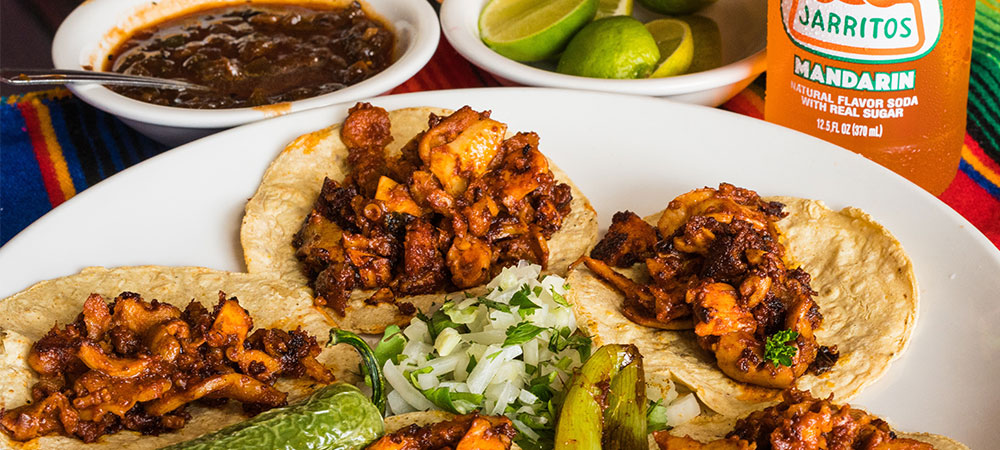 If you're wanting a bit of Mexican fare, Southtown has something for everyone! Whether you prefer traditional Tex-Mex cuisine or more authentic regional specialties – each restaurant is sure to offer an exciting journey into the flavor-filled world of Mexico.
Tantalize your taste buds with tacos, enchiladas and much more as you explore this delightful culinary experience in Southtown!
Savory Dishes
Rosario's ComidaMex and Bar is an excellent choice for Mexican cuisine, offering delicious Tex-Mex dishes like Griselda's Tacos Callejeros, Enchiladas Suizas, as well as popular options such as Tacos Norteos.
This bar provides a wide range of tasty plates with the quality that makes it perfect to enjoy special occasions or just when you want to treat yourself in Mexico City.
For those looking for a more premium Mexican dining experience, Mixtli offers 7-course tasting menu at $110 or 10 courses at $160 featuring different culinary styles from all over the country. Both menus provide mouthwatering flavors making this place definitely unforgettable!
Weekend Brunch Options
When the weekend comes, Southtown offers an array of Mexican-inspired brunch options that are sure to tantalize your taste buds.
One great spot is Tito's Mexican Restaurant with their mouthwatering selection including chilaquiles, huevos rancheros and breakfast tacos – ideal for starting off the day in style.
The Guenther House also serves up a delectable range of dishes inspired by Mexican cuisine such as chorizo and egg tacos, breakfast enchiladas plus burritos, making weekends even more enjoyable in Southtown!
Italian Flavors in the Heart of San Antonio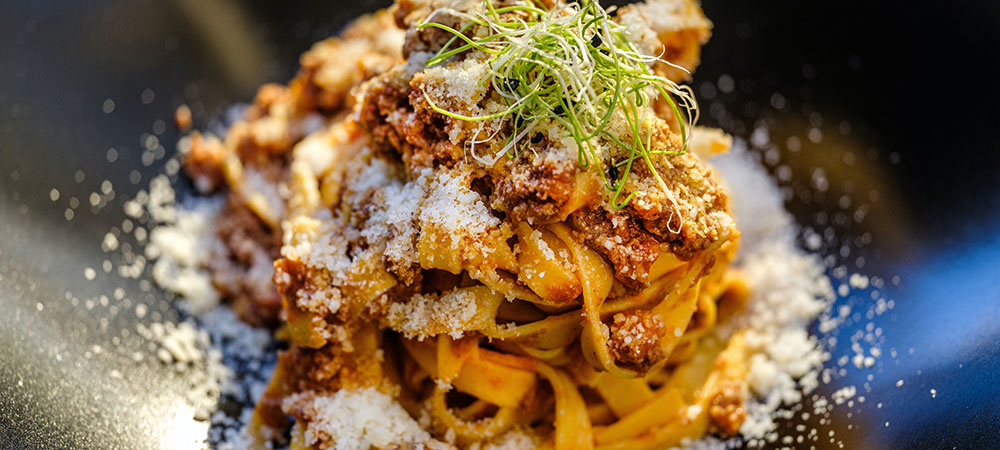 If Italian cuisine is what your taste buds are craving, Southtown's diverse range of restaurants provides delicious traditional meals and modern takes on classic dishes. From standard pasta dinners to creative vegan and gluten-free options, these eateries have something special for all appetites!
Whether you're planning a romantic dinner with your partner or getting together for lunch with friends, the selection of Italian spots in this area will tantalize every palate while leaving them wanting more.
Italian Classics
Located in an iconic building with a modern atmosphere, the Battalion serves traditional Italian cuisine to Southtown patrons.
Its extensive menu features favorites such as eggplant/chicken parmesan, pepper-crusted pork chop and NY strip steak, sure to give your tastebuds the feeling of being back in Italy!
With entrees ranging from $12-$14 each, it's an ideal spot for both quality eats and budget friendly dining. The delicious appetizers, primi piatti, salads & pasta dishes will have you coming back again soon.
Houston St Hotspots
If you're looking for excellent Italian cuisine on Houston St, both Bar Loretta and Pharm Table are superb choices ( Update: Bar Loretta is now on Beauregard St. and Pharm table is on South Presa St. )  .  Dine at the bar or take a seat in their intimate atmosphere ideal for date nights with your significant other – whatever you choose, these places have delectable dishes to tantalize your tastebuds! Health conscious diners can also enjoy locally sourced meals from Pharm Table that make evenings memorable.
Unique Eats on Commerce St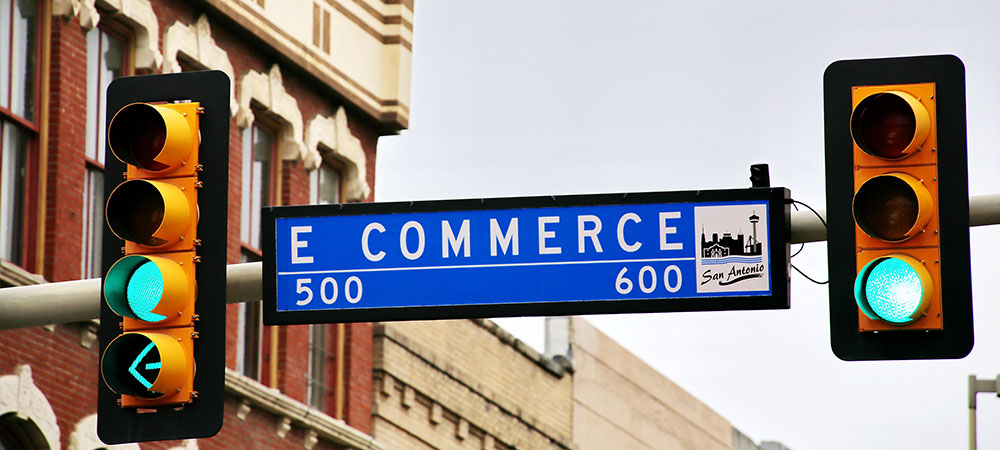 Commerce Southtown is an incredible destination for foodies, full of different healthy and indulgent options. Whether you're craving something light or a heartier plateful to satisfy your appetite, Commerce St has got it covered!
Healthy Choices
The Good Kind and the Pharmacy Table are two ideal restaurants for healthy dining. Both focus on utilizing fresh, local ingredients to make appetizing dishes that promote wellbeing without sacrificing taste.
At The Good Kind, diners can indulge in gluten-free fish tacos or mozzarella bites while those who visit Pharm Table will discover meals free of dairy products as well as processed sugar and wheat flour – proving eating healthy doesn't have to be dull! These eateries prove you can enjoy delicious food while still looking after your health, an exciting combination both organizations embrace wholeheartedly with their menu choices.
Comfort Food Favorites
For those moments when you're searching for a delicious and luxurious option, make your way to either Stella Public House or The Friendly Spot. At the former restaurant, guests can savor farm-to-table pizzas alongside their choice of craft beer in an inviting atmosphere.
While at the latter establishment, it's ideal for unwinding with friends while indulging in classic bar grub such as fries, wings and nachos, all on offer from its tasty menu selection!
Unwind with Drinks and Desserts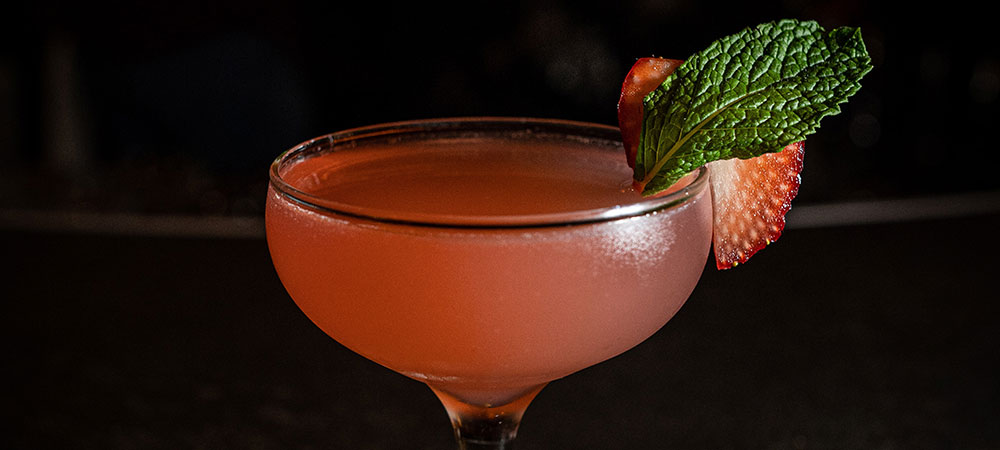 At the end of a long day in Southtown, there's nothing better than spending time with friends while enjoying some flavorful craft cocktails and delectable treats. From cocktail bars to dessert spots, you can find the ideal spot for unwinding after an exciting outing.
If it's drinks that bring out your relaxed side or desserts that make your mouth water (no matter what tickles your fancy), you're sure to locate just the right place where moments of leisure await!
Craft Cocktails
If you are looking for an amazing assortment of cocktails, then Bar 1919 is the place to go. The bar provides a speakeasy atmosphere along with its vast collection of whiskeys and other liquors. On the flip side, those who seek a nice tapas experience should stop by Hola! This restaurant offers up various wines in an intimate setting.
Whether your preference leans towards more classic recipes or something bolder, these establishments will be sure to not disappoint with their creative concoctions and meticulous preparation techniques.
Sweet Treats
If you're craving a sweet treat, head to either Boozy's Creamery +  Craft for ice cream with alcoholic and non-alcoholic options or Halcyon to experience the tableside s'mores. At Boozy's they have adult choices as well as family friendly desserts while at Halcyon customers can enjoy an interactive dessert atmosphere. Either spot will provide visitors with a fun way satisfy your cravings and leave with a smile on their face!
San Antonio River Dining Experiences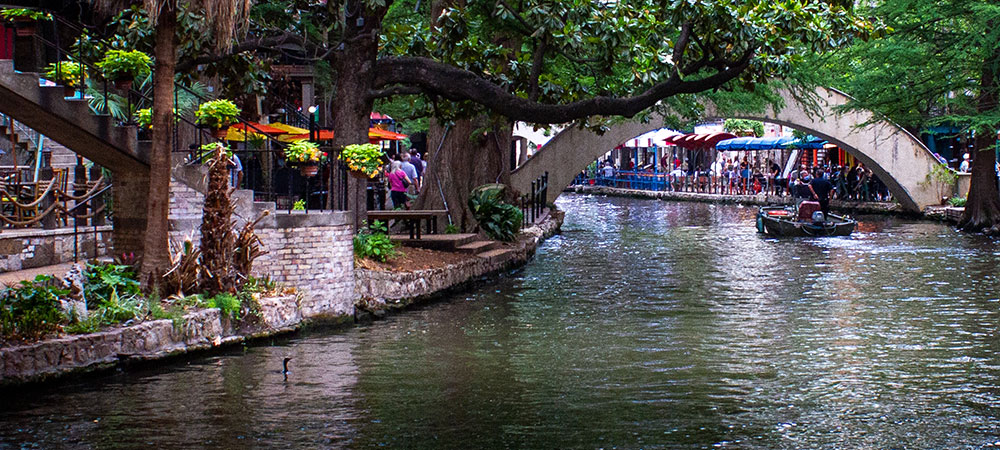 For an unforgettable culinary experience, don't miss the chance to dine along the San Antonio River. Restaurants featuring both Mexican tapas and modern fusion food offer a one-of-a-kind enjoyable atmosphere in Southtown that should not be missed.
From traditional dishes to contemporary menus, there is something for everyone's tastes here! This makes enjoying your meal while taking advantage of views around the riverbank quite special, making it worth your time when you are looking for places in San Antonio with unique flavors and stunning scenery as well!
Spanish Tapas by the Water
Hola! is the perfect place to relax and appreciate San Antonio's picturesque scenery along the River while sampling its array of over 30 delightful Spanish tapas with a broad selection of accompanying wines. Diners can experience an atmosphere catered to invigorate all their senses, making for a truly unforgettable meal. The outdoor patio offers just that special touch so you never want your time at Hola! to end.
Riverside Relaxation
If you are seeking a peaceful eating experience along the river, The Station Café and Filling Station Taproom is an ideal spot. Delicious sandwiches, salads, soups, and craft beer can be found here making it perfect for both lunch or dinner. Here you'll find yourself enjoying your meal with the calm atmosphere of nature near by from the water's edge.
No matter what type of culinary pleasure awaits while dining at this riverside cafe establishment (whether it's light cuisine to snack on during lunchtime or something more extravagant for later in day), there's sure to be options everyone will appreciate!
Summary
Experience a wide range of cuisine choices in San Antonio's Southtown, from upscale seafood establishments to more intimate Italian eateries. Take your time exploring the neighborhood and relish each unique dining opportunity you find! Bon Appétit!
If you're looking for more good eats in San Antonio, Check out all our San Antonio Foodie Spots.
Frequently Asked Questions
What food is San Antonio most known for?
The city of San Antonio is well-known for its exquisite cuisine, especially when it comes to dishes such as chilaquiles, puffy tacos and chicken-on-a-stick. These tasty local specialties are among the best food options available in this part of Texas!
Who owns Maverick Texas Brasserie?
Peter Selig is the owner of Maverick Texas Brasserie, a restaurant situated in the Lone Star State.
What is the most known restaurant in Texas?
The renowned Salt Lick Bar-B-Que restaurant in Texas is highly praised for its open ranch ambiance and BBQ pit. It's an immensely popular spot among meat lovers due to the exceptional quality of their barbecue fare.
What types of cuisine can I find in Southtown?
Southtown offers a plethora of food choices, from seafood to Mexican fare and all other types in between like New American and Italian.
Can I find healthy dining options in Southtown?
Two great healthy places to dine in Southtown are The Good Kind and Pharm Table. Both establishments provide delicious, locally sourced meals.
Get our latest foodie adventure, straight to your inbox!
Join the growing number of foodies
By submitting above, you agree to our privacy policy.