The great city of San Antonio, known for its remarkable history and culture, is also well-known for its exquisite culinary scene. One specialty that has caught the attention of both locals and visitors alike is the delicious dish, chicken wings! From traditional Buffalo style to something more unique with a twist, you can find every kind of wing joint in this place. So are you ready to take on an exciting tour around some scrumptious restaurants where one could get their hands on the best chicken wings found in San Antonio?
In our tasty guidebook here we explore amazing places serving up various types of succulent creations all throughout SA: from genuine Buffalo favorites through sweet yet spicy flavors or luxurious recipes as even vegan options available too! Indulge yourself in this finger licking journey – you won't regret it – to search out what's considered amongst everyone as top tier when talking about "Wings In The Alamo City".
Short Summary
Indulge in the best wings San Antonio has to offer, from authentic Buffalo-style at Anchor Bar to plant-based nuggets at Gold Feathers.

Experience unique flavor combinations like peanut butter and jelly at Cullum's Attagirl or a craft beer & wing combo with Mad Pecker Brewing Co.

Challenge your spice level with Native Grill & Wings' fiery options, or try the biggest wings around at Wing'z Waffles and More!
Sizzling San Antonio Favorites: Top Hot Wings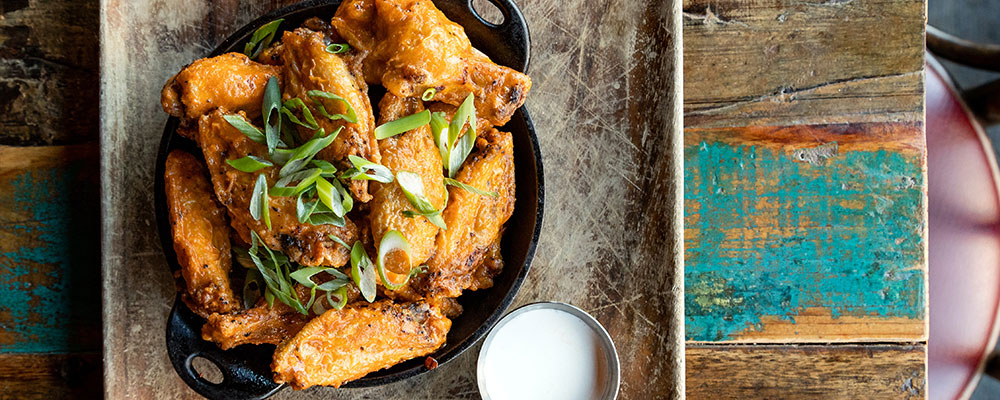 Those who live in San Antonio, TX, or are planning to visit, know that there's a delicious array of wings available around town. Not only will your taste buds be tantalized by Cullum's Attagirls popular fried chicken – and Hot Joy's signature "twice fried wings," but places such as Charlie Brown Neighborhood Bar & Grill serve up slow-burn perfection while Wayne's Wings bring sweet heat bliss.
But it doesn't stop at just chicken wings! Enjoy scrumptious side dishes like fried rice and sweet potato fries for an extra indulgent experience when seeking out some of the best wings in all of San Antonio. What better way to enjoy with friends?
Authentic Buffalo-Style: Anchor Bar's Famous Wings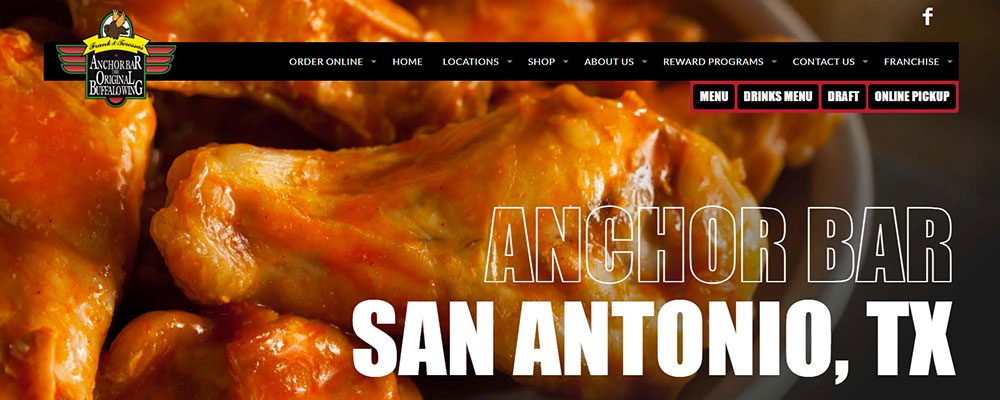 Head to Anchor Bar for a taste of authentic Buffalo-style wings. Since this is the birthplace of the original recipe, they've been perfecting their flavors over decades with choices like honey sriracha, lemon pepper and garlic parmesan – you can't go wrong! Plus, in San Antonio there are two locations so you won't be far away from some deliciousness.
But if it's something truly unique that takes your fancy why not try out Chicken Wing Burger topped off with buffalo sauce? Mouthwateringly good just thinking about it already… So get down to Anchor Bar today for an unforgettable chicken wing experience!
Flavor Explosion: Charlie Brown's Neighborhood Bar & Grill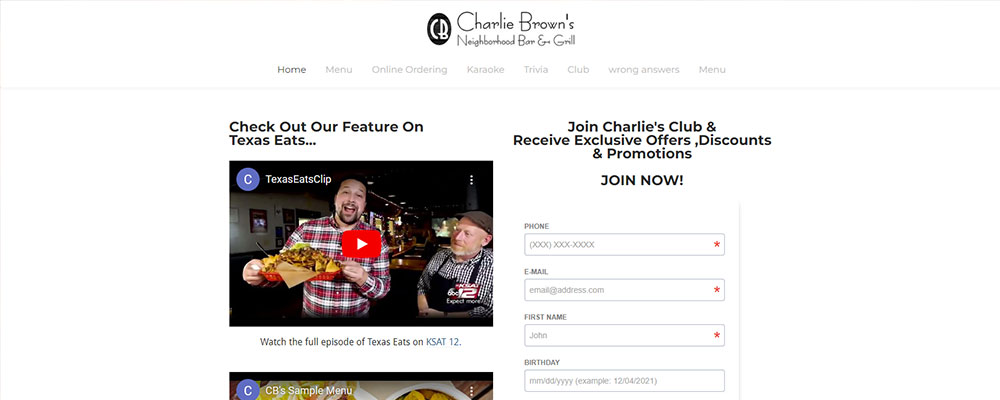 Looking for a flavor-packed experience? Look no than Charlie Brown's Neighborhood Bar & Grill in San Antonio. Enjoy their spicy wings ranging from mild buffalo to the house-made cherry chipotle sauce, as well as options like honey BBQ, butt burner, garlic and lemon pepper!
They also offer blue cheese or bleu cheese dressing, truly heavenly pairings with these delicious wings. All of this is served up at your own pace so that you can savor every bite without it becoming too hot to handle. Come see why locals keep coming back here for an unforgettable wing sensation!
Sweet Heat: Wayne's Wings Texas Honey Bee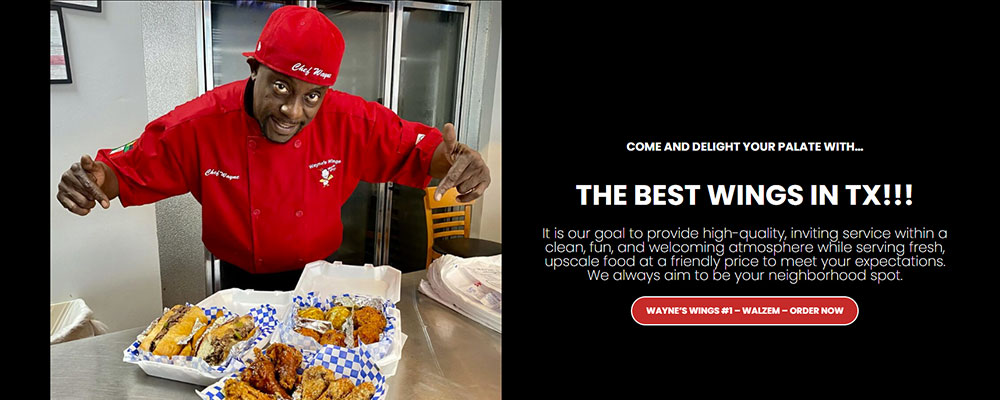 Those looking for an unparalleled combination of sweet and spicy in their wings should try Wayne's Wings Texas Honey Bee. This delectable flavor is made up of a honey sauce, topped with cayenne flakes to create the perfect harmony between sugary goodness and mild heat.
For those who enjoy this kind of balance between flavoursome components, give this recipe a go – you won't regret it! The lusciousness that comes from the honeycomb coupled with just enough spice will leave your taste buds wanting more.
Asian Fusion: Hot Joy Wings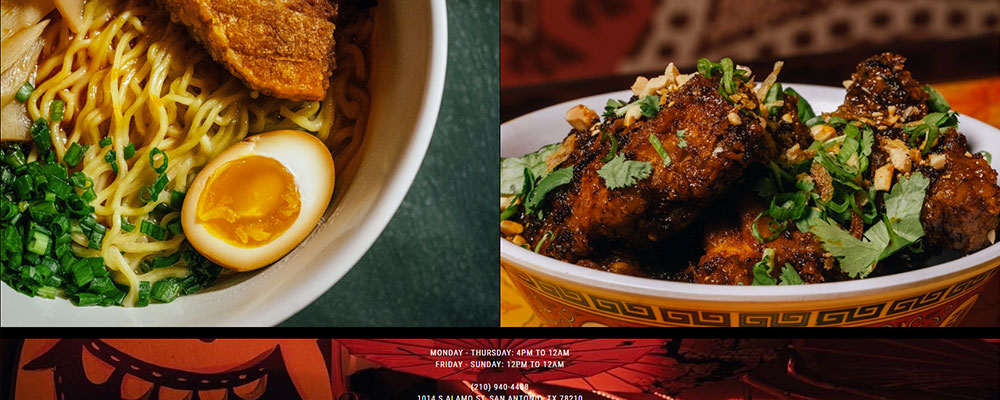 Nestled in the heart of San Antonio, Texas, "Hot Joy" is a vibrant and dynamic dining destination that beautifully merges an Asian-inspired menu with the relaxed atmosphere of a tiki bar. This spirited restaurant stands as a beacon of adventurous dining, serving up an enticing selection of Asian fusion dishes, coupled with an impressive roster of cocktails and drinks. In the realm of traditional and contemporary culinary delights, Hot Joy injects an element of fun and exploration, creating a unique dining experience that caters to the adventurous foodie in us all.
The star of Hot Joy's eclectic menu is undeniably their Twice Fried Chicken Wings. These addictive morsels, inspired by the diverse flavors of Asia, truly capture the essence of the restaurant. The wings are twice-fried to perfection, resulting in a satisfying crunch with tender, succulent meat on the inside. This irresistible combination of textures and flavors not only brings a unique twist to a familiar comfort food but also rightfully earns Hot Joy a spot in the discussion for the best chicken wings in San Antonio.
Here at The Foodies Taste, Asian Fusion dishes are among our favorite and always good to see people doing it justice :). 
Unique Pairings: Cullum's Attagirl's Innovative Wing Creations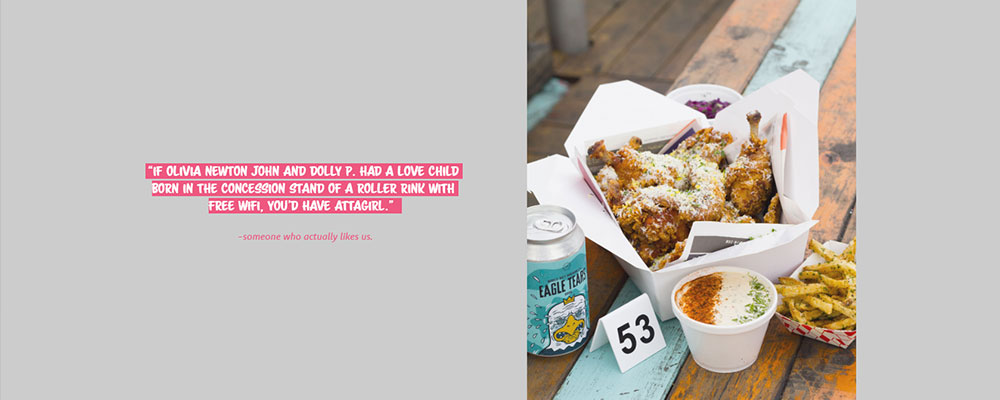 If you're looking to expand your palate with unique flavor combinations, then it's time to give Cullum's Attagirl's Innovative Wing Creations a try. These wings offer something completely different from traditional wing flavors like San Antonio Hot and peanut butter and jelly-flavored creations.
So why not make the leap out of your comfort zone? Try some new tastes – ones that only find at Cullum's establishment! It may be exactly what will turn into your newest favorite combination of ingredients for years to come.
Dry Rub Delights: Wild Wing Station's Signature Wings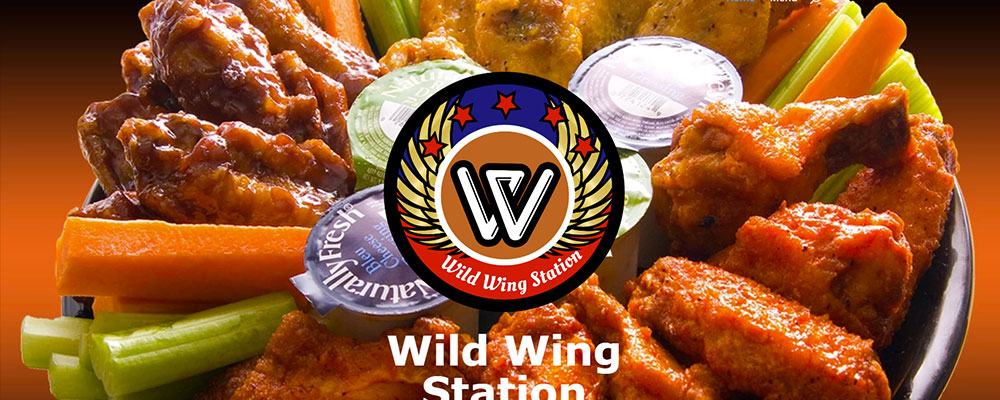 Wild Wing Station is the place to go if you're searching for dry rub wings. You'll find a unique combination of flavors like lemon pepper and garlic parmesan, giving an alternative texture to traditional sauce-based wing options. But that's not all, this restaurant offers something extra with fried rice among other delicious dishes so everyone can be pleased! So why don't you come in and explore the fantastic world of flavorful dry rubbed wings at Wild Wing Station?
Downtown Gem: Gus's Fried Chicken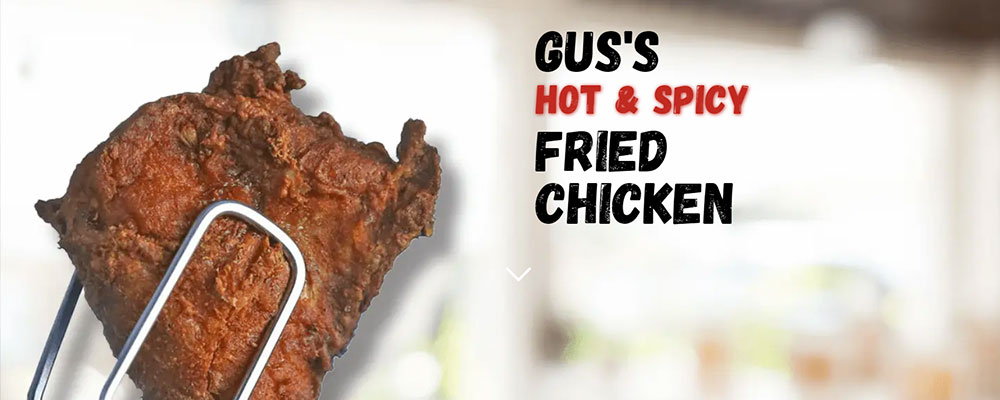 In the middle of downtown San Antonio resides Gus's Fried Chicken, where non-frozen wings are cooked to perfection in peanut oil. The result is a crispy outside and an intensely juicy inside with just the right amount of kickiness from a combination of hot sauce, cayenne pepper, black pepper paprika garlic powder and salt – making up their one-of-a-kind batter.
No visit to San Antonio would be complete without stopping by Gus's for some truly delicious fried chicken! This spot has mastered cooking poultry that remains moist on the interior while having its exterior remain crunchy. Create mouthwatering finger licking goodness every time you take a bite into this beloved treat.
For those seeking flavor unparalleled anywhere else, try Gus's Fried Chicken – it won't disappoint! Get ready for not only your taste buds but also all other senses to erupt when they experience these flavorsome wings and discover why everyone speaks highly about them around town Downtown San Antonians know good eats and here at Gus's they make sure each customer gets exactly that: fresh perfectly seasoned fried chicken served up fast right in downtown City Center area.
Spice Seekers: Native Grill & Wings' Fiery Choices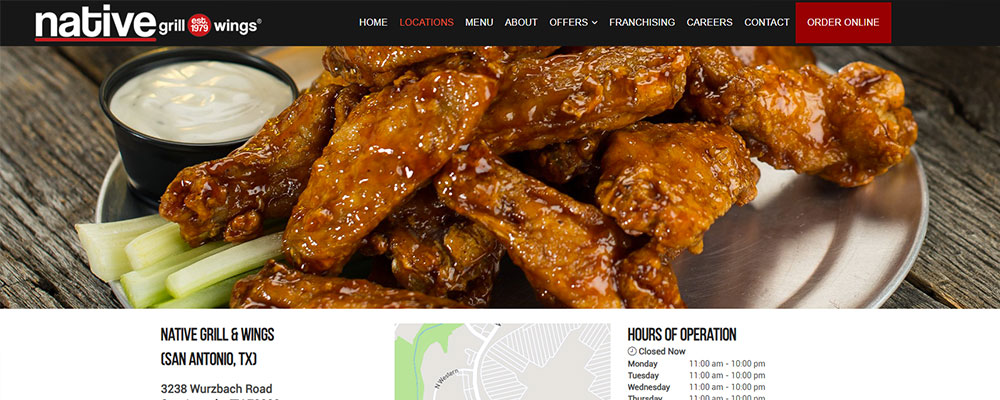 If you're searching for a delicious option that packs some heat, Native Grill & Wings is the perfect choice. Their selection of Fiery Choices includes classic Buffalo Hot and BBQ sauces as well as Honey Hot – so there's something to suit everyone's spice preference! Whether it be traditional or boneless wings, chicken strips, they all provide an experience your taste buds won't soon forget.
Native Grill & Wings' many flavorful options are sure to satisfy anyone looking to have their flavor levels tested. Choose from any one of these fiery choices today. Trust us when we say your tastebuds will thank you afterwards!
Size Matters: The Biggest Wings at Wing'z Waffles and More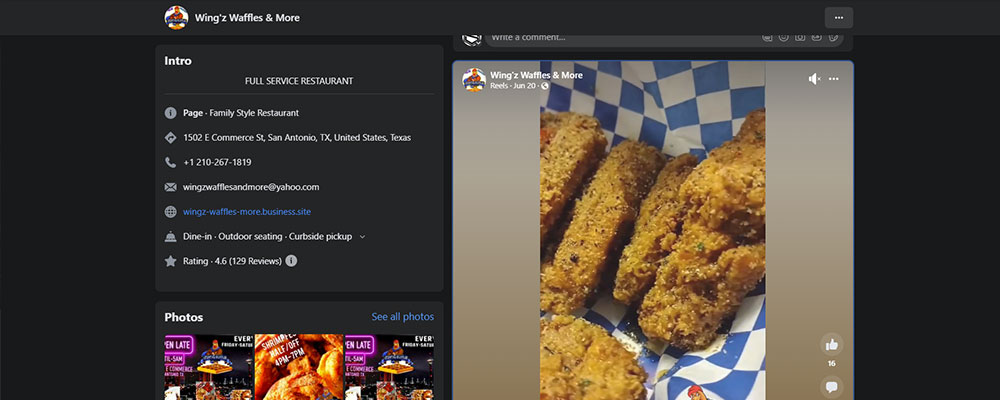 When it comes to wings, Wing'z Waffles and More is known for serving the biggest! Their flavorful crunchy texture will have you savoring every bite, with limited sauce choices available too.
For those wanting to bring their wing experience up a notch, make sure you check out these jumbo-sized treats from Wing'z. With such unique flavors accompanying their sizable structure – don't miss your chance at snacking on some of the Biggest Wings around!
For some reason they are temporarily closed and I'm sure we'd all love to know why?! There seems to be another location that is showing up in San Antonio and maybe they are moving to a new location…
Plant-Based Options: Gold Feather's Cauliflower Nuggets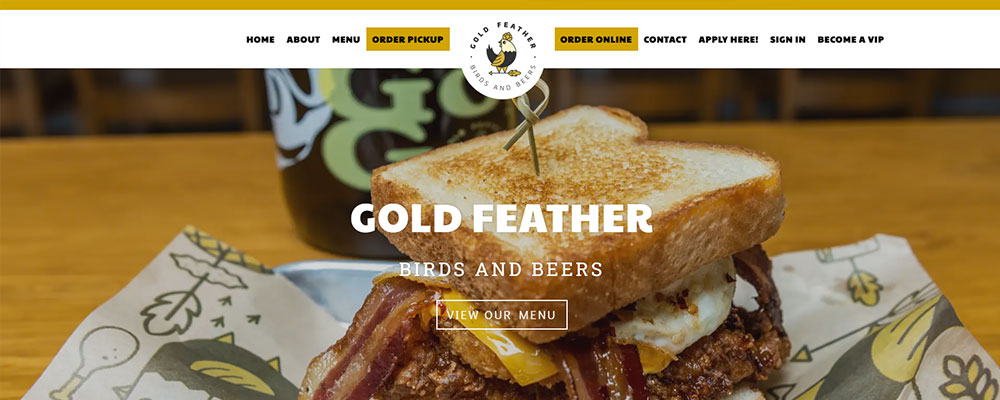 Gold Feather's Cauliflower Nuggets offer the perfect solution for those wishing to find a plant-based option. These scrumptious nuggets serve as an alternative to traditional chicken wings, making sure everyone has a chance to savor this delightful experience. Even if there aren't various flavors available, their innovative vegan twist on the classic wings makes them worth giving it a try – whether you're vegetarian, looking for something new or simply curious about trying out plant-based eating! So don't miss your opportunity and go ahead and give these mouthwatering Gold Feather Cauliflower Nuggets a taste today!
Craft Beer and Wings Combo: Mad Pecker Brewing Co.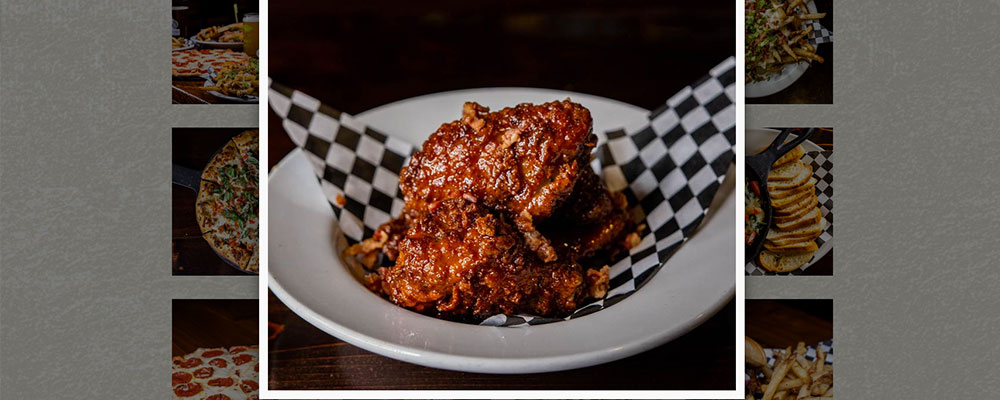 If you're looking for a delicious combination of cold beer and wings, Mad Pecker Brewing Co. is your destination! Enjoy their Cherry Reaper wings featuring sweet and spicy sauce that pair perfectly with the hazy Whirlwind Thru Citra IPA.
The citrusy and tropical tones in the craft beer balance out the savory flavors from the wing's sauce creating an unforgettable dining experience. So grab a pint of this classic brew to accompany your meal – it's sure to be enjoyed by all who partake in its goodness! Cheers!
Summary
The city of San Antonio is a paradise for wing connoisseurs! From Buffalo-style to unique flavor combinations, there's an incredible variety of options available – Wayne's Wings Texas Honey Bee, Gunslingers Upscale Wing Selection and Gold Feather's Cauliflower Nuggets just being some.
So the next time you're in town or simply passing through make sure to try out one (or all!) of these mouthwatering experiences – they are guaranteed to leave you with unforgettable memories! Happy wing hunting! 
Looking for other places to eat at in San Antonio? Check out our other San Antonio Foodie Spots!
Frequently Asked Questions
What is the hottest hot wings in the world?
The Wing King boasts the hottest wings in the world with their sauce boasting over 9 million Scoville units of heat – far beyond the intensity of a ghost pepper! Take on the challenge and try these scorching wings!
How many America's Best Wings locations are there?
For the last two decades, America's Best Wings has been a popular choice for wings across 12 states with its 120+ locations.
Why is wings over expensive?
The demand for chicken wings from Americans has gone up since the pandemic began, making wing prices higher than ever before. This is due to labor shortages and shipping delays as well as adverse weather conditions affecting the supply chain of poultry products. Consequently, this shortfall in availability has caused an increase in pricing on chicken wings that would not otherwise be present if it were a normal market situation.
Get our latest foodie adventure, straight to your inbox!
Join the growing number of foodies
By submitting above, you agree to our privacy policy.